Original Native American Indian Tribes in 13 States
View the map and listings showing the 13 states in a dark brown color that have no federal Tribes present day, and the Native American Tribe listing of the original inhabitants in those 13 states.
Use the Tribal Directory
on this website to find a tribe in the U.S. and Canada.
Tribe Listing Showing Original Inhabitants in 13 States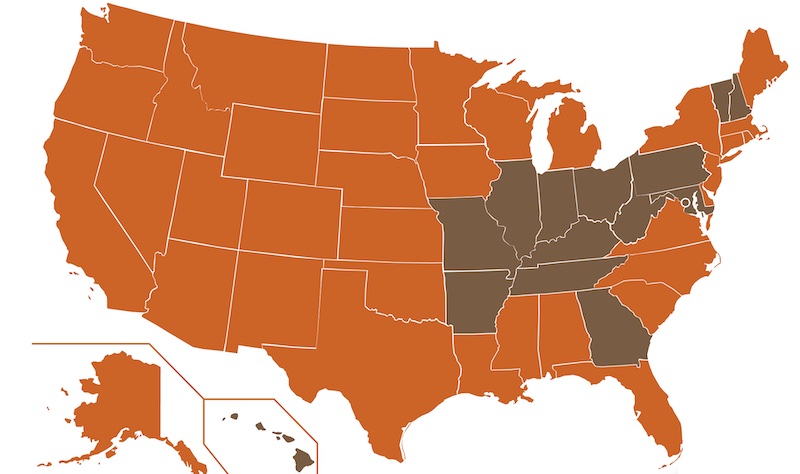 Map showing States with no federal tribes; States shown in dark brown color. Note: Hawaii had no original Tribes.
Present Day: No Federal Tribes In 13 States